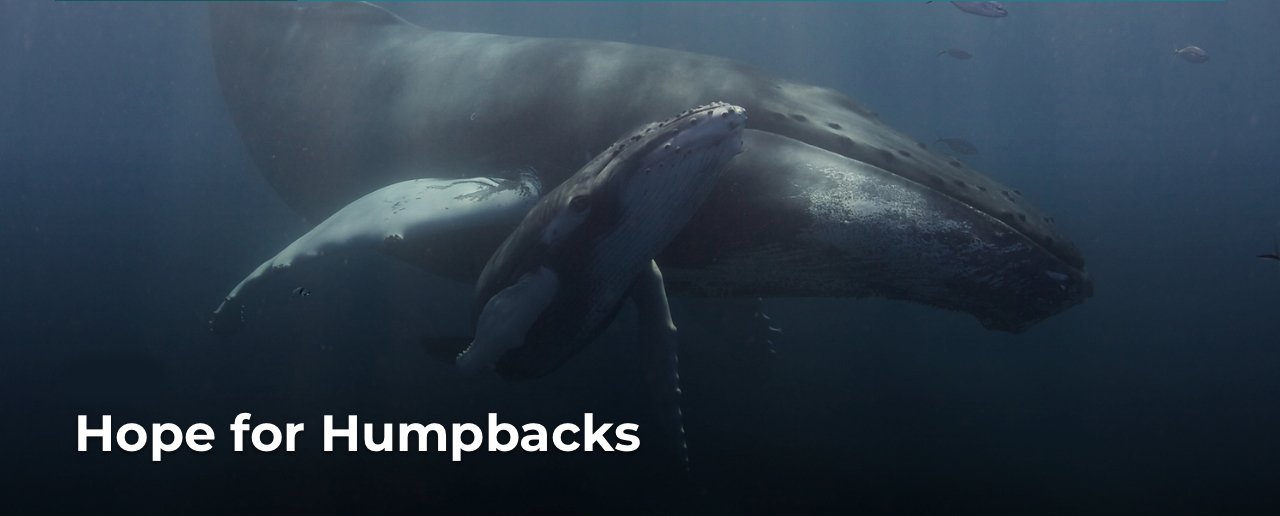 In September, 2017, I received a text message from an old friend here in our hometown of Gainesville, alerting me to a story in the local media about a humpback whale skeleton on display at the Florida Museum of Natural History (Florida Museum), the official state museum located at the University of Florida. At the time the skeleton was assembled and ready to be displayed as part of the Florida Museum's 100th anniversary celebration that was starting near the end of that month. The short article was a fun read.
The article related the efforts of Exhibit Fabricator Mike Adams to assemble 259 pieces of a skeleton that had been sitting loose in a big box on the shelf for many years. Adams had never assembled a whale skeleton before and his team of seven spent seven months working on it, including making visits to other museums and talking to scientists to be sure they got it right. There were even an additional five bones missing that had to be 3D printed to fill the gaps. Finally, the completed five hundred pound skeleton went on display.
After Cloe and I read the story Cloe suggested I contact the Florida Museum to introduce myself. Perhaps the Florida Museum would be interested to know that someone who worked intimately with these very whales lived just down the street? I searched Mike Adams' name online, found his email address at the Museum and sent him a message congratulating him on his project and letting him know that if the Florida Museum wanted some additional material to "flesh out" the skeleton for their visitors I had some content that might be of interest. Mike quickly wrote back that there was interest indeed!
Soon I was at the Florida Museum meeting Mike; Director of Exhibits & Public Programs, Darcie MacMohan; Tina Choe of Exhibits & Outreach; and other members of the Exhibits team. During the meeting I shared my background of growing up in South Florida, my career as a captain of liveaboard dive boats, and with the humpback whales of the Silver Bank. I illustrated this latter part with a selection which I have collected over the years of some of my favorite topside and underwater photos and video, as well as audio tracks of humpback whale song recorded with my hydrophone. It was serendipitous timing as the skeleton was to be moved to a permanent position in April 2018 and they had been commenting on the lack of additional media to support the display. I was happy to help.
Before I left home in January to launch our 2018 Silver Bank season I provided them all my presentation material plus much more and the exhibit team went to work. After a few consultations from the Dominican Republic during my eleven weeks away I returned home just in time to see the fruits of their labor on the day before the official opening. The exhibit is named "Hope for Humpbacks" and here is what they created:
---
The display is an entire wall of a hallway opposite the Florida Museum's windowed scientific workstations. and features life-sized silhouettes of humpback whales painted on it. To one side is a selection of topside photos of surface behaviors along with an infographic with information about the status of the humpback whale, the Sanctuary for the Marine Mammals of the Dominican Republic, Conscious Breath Adventures and myself.
To the right side is a selection of underwater images that emphasize the close and endearing bond between mother and calf. All the photos throughout have captions explaining the behaviors of the whales or the nature of the mother/calf relationship.
Because the wall is not quite large enough to encompass an entire adult humpback whale, portions of adults are painted toward each end. In the center is one complete silhouette which matches in size the whale that provided the skeleton, a young 26' male whale collected in 1990 from the shore at New Smyrna Beach, Florida. After the Florida Museum ran an online contest to name the whale, it is now known as "Humphrey".
Here, too, is a ceramic sculpture of a humpback whale by artist Ariel Bowman, a graduate of the University of Florida with a Master of Fine Arts, who was also inspired to "flesh-out" Humphrey's skeleton in a completely different way, creating this lifelike model.
Central to the exhibit is another educational infographic about humpback whale populations and migration provided by the producers of Macgillivray Freeman's film Humpback Whales. Just below that is one of my favorite features, an interactive touch-table with videos and humpback whale songs.
Back when I was a kid a touch-table at a museum was usually a painted panel with a few buttons and lights: push a button to identify something on the panel with an illuminated light ("Can you find the koala?"), or maybe push a button to hear an animal's call ("Listen to the roar of a lion!"). The technology sure has changed since then! Now a touch-table is a large touch-screen monitor, this one with three ways to interact by watching short underwater and drone videos, listening to a variety of recordings of whale songs, or watching a short video about how Mike Adam's team assembled Humphrey.
Taken together the exhibit as a whole provides an attractive introduction to humpback whales. The name of the exhibit is "Hope for Humpbacks" but as I consulted with the exhibits team I emphasized that while the final exhibit should be encouraging it should not give visitors the false impression that everything is fine for the whales. It is not. While humpback populations are increasing overall, cetaceans, along with all marine species, face an increasing number of large-scale environmental threats that create a very uncertain outlook for the future. "Hope for Humpbacks" touches on those, inspiring and educating at the same time, which is an important goal of Conscious Breath Adventures, too!
Hope for Humpbacks will be on display until the end of the year and I hope that if you have a chance to visit the Florida Museum you will enjoy seeing the exhibit as much as I have enjoyed contributing. And if you do, please let us know! We are just down the street and would be happy to meet you.